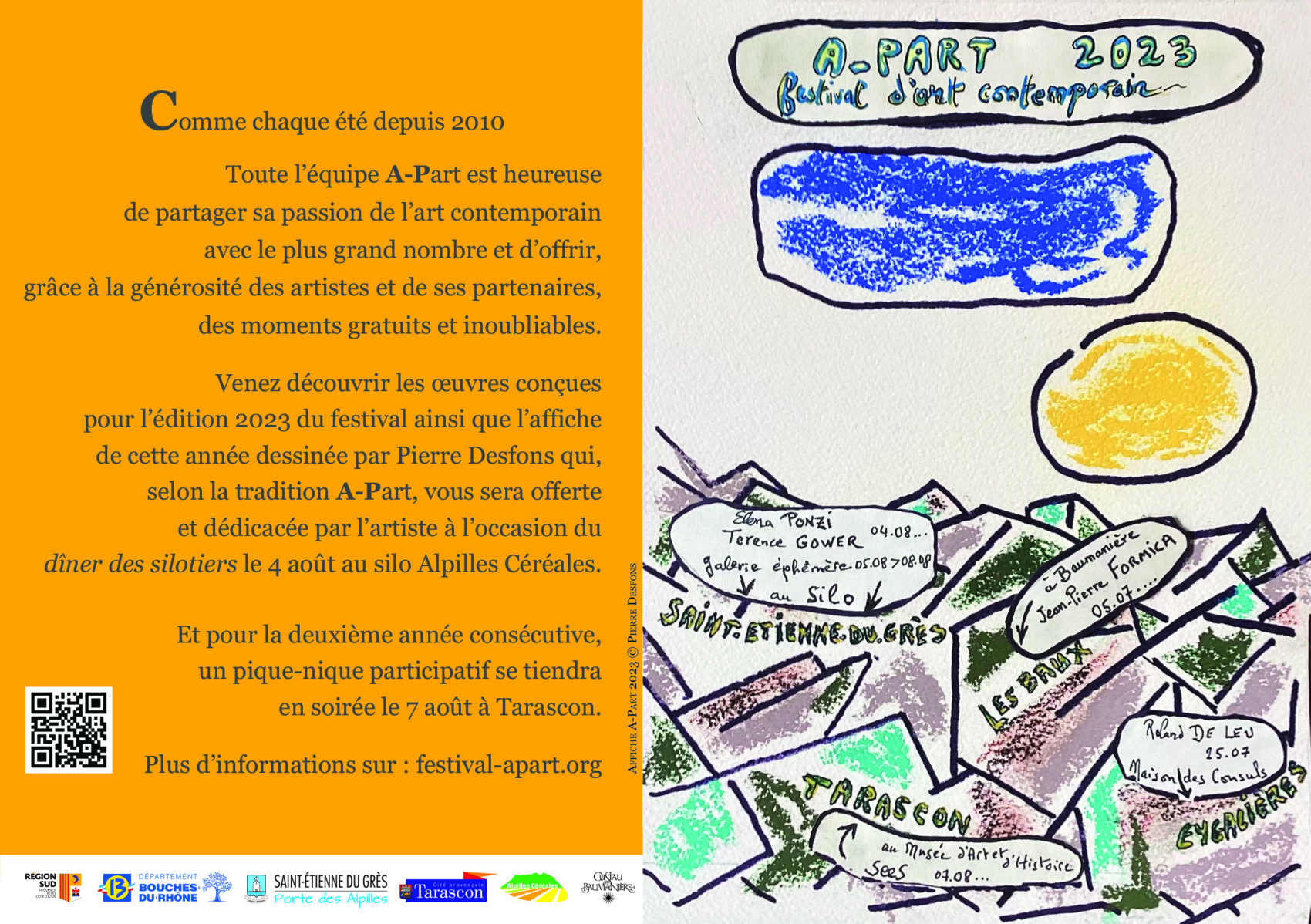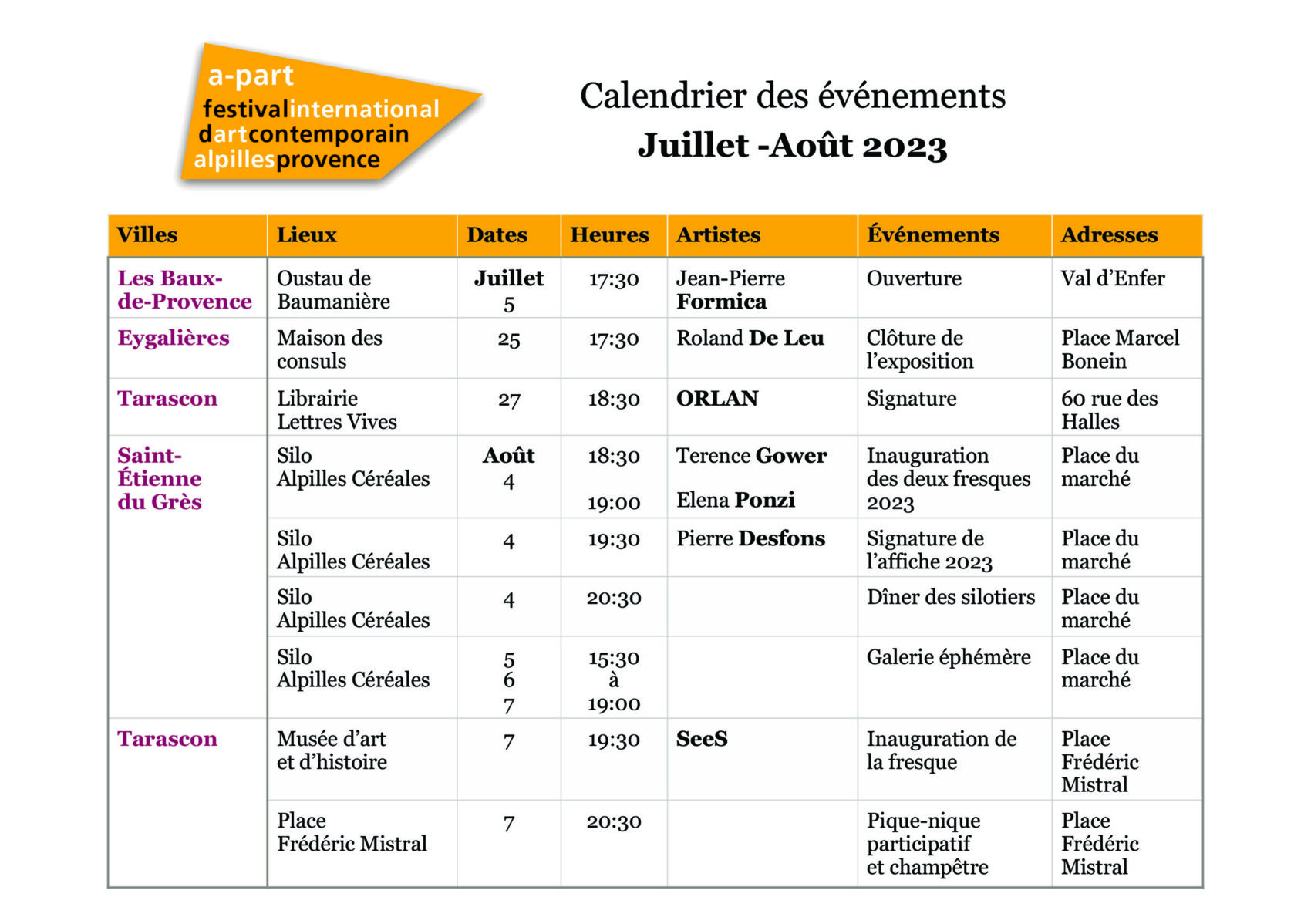 Bienvenue au festival a-part
Gratuit en tous lieux, situé dans les Alpilles, entre Arles, Avignon et Aix-en-Provence, le festival d'art contemporain a-part invite chaque année des artistes internationaux à venir à la rencontre du public et présenter leurs œuvres dans des installations in situ.


Welcome to the festival a-part 
Free at all of its venues, located in the Alpilles, between Arles, Avignon and Aix-en-Provence, the contemporary art festival a-part invites international artists every year to meet the public and show their art in situ. 

Bienvenidos al festival a-part
Completamente gratuito, llevado a cabo entre Arles, Aviñón y Aix-en-Provence, el festival de arte contemporáneo a-part invita cada año artistas internacionales para conocer y convivir con el público, y sobre todo para presentar sus obras en varios lugares de los Alpilles.